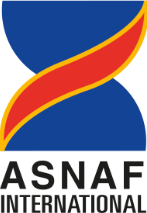 We are a member of ASNAF International – Federation of Asian/Australasian Accounting Firms.
ASNAF is an alliance of mid-sized accounting firms in various countries across the ASEAN region and throughout Asia including Australia and New Zealand. Through ASNAF, we have an international network of more than 400 offices in over 70 countries throughout the world covering Europe, North and Latin America, Middle East, Asia, Africa and Australasian.
For more details of ASNAF, please view the ASNAF website or contact us.
Rohan · Mah & Partners LLP has grown rapidly because of good clients and competent staff members. Henceforth we intend to grow even faster. This would be done by having Strategic Partners.
We define a Strategic Partner as one who has the special skills and the clients' networks but yet would like to be self-employed. We have developed a special scheme for Strategic Partners.
If you are such a person and would like to have a mutually beneficial business relationship with RMP, please contact us.
Strategic Partners Scheme
Rohan · Mah & Partners LLP is willing to expand in any directions its value-added clients' services to accommodate your entrepreneurial needs.
You may be one of the following:
You may be a senior manager in a reputable international accounting and consultancy practice who would like to start a practice with a jump-start.

You may be a partner of an accounting and consultancy practice who is being restrained by office infrastructure procedures and policies.

You may have just retired from an accounting and consultancy practice but would like to keep your mind agile and your network current but do not want the rigours of targets and infrastructure procedures.

You may want to start a second career in accounting and consultancy but do not want to have to start from scratch.
But all of you have one thing in common – high standards of integrity and expertise in addition to your need of being self-employed.
In such a case, please contact Rohan Kamis, our Managing Partner at telephone (65) 6220 1181, for a private and confidential discussion.